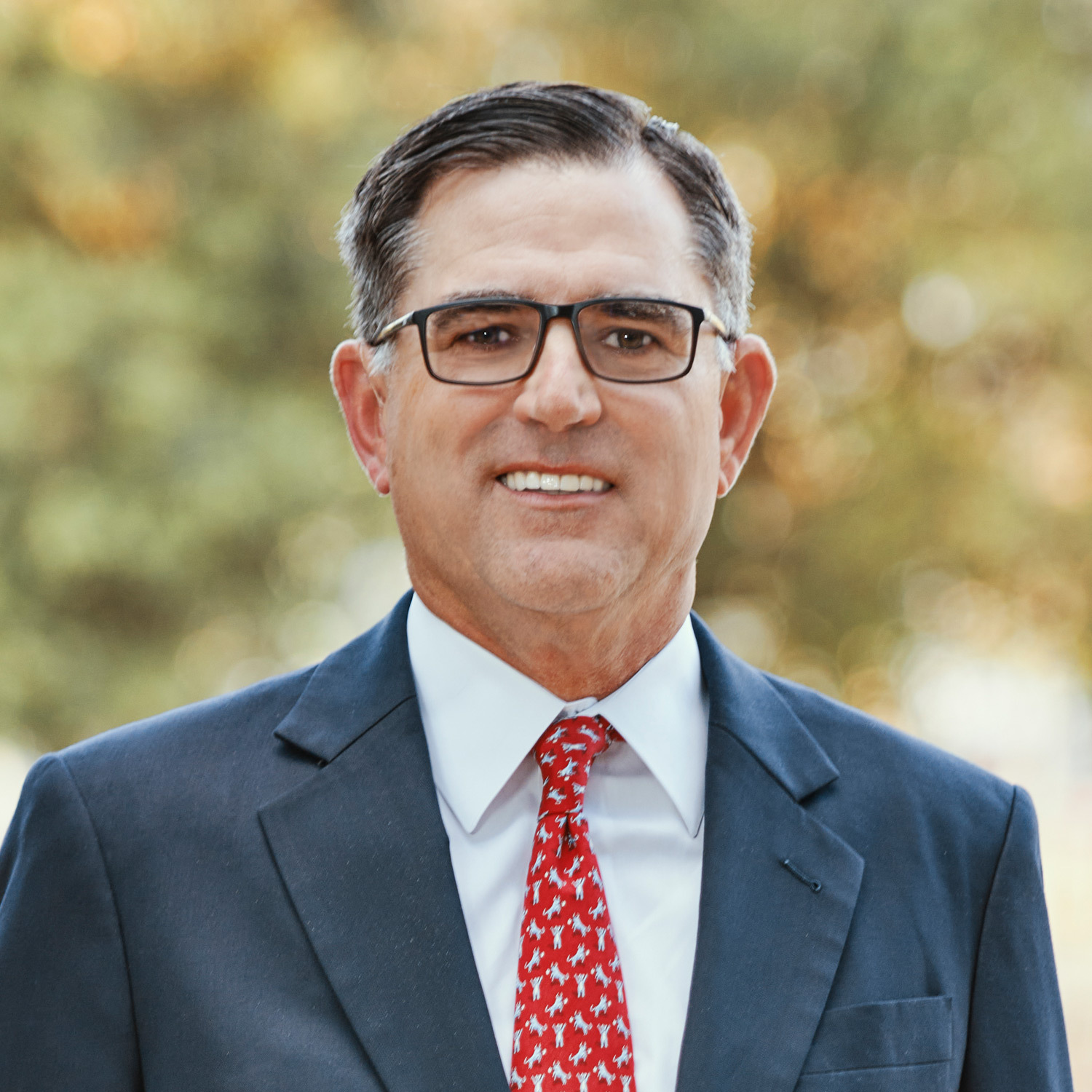 Jeffery A. Miller
Chairman of the Board, President and Chief Executive Officer, Halliburton
Mr. Miller joined Halliburton in 1997, working in various leadership roles of increasing responsibility and oversight, including serving on our board of directors since 2014. From 2014 to 2017, he served as President and Chief Health, Safety and Environment Officer. From 2017 to 2018, Mr. Miller served as President and CEO; beginning in 2019, he has served as Halliburton's Chairman of the Board, President and CEO.
Mr. Miller brings deep global energy industry expertise, executive and business development experience, and in-depth knowledge of Halliburton's strategy, risks, human capital management programs, operations, and health, safety and environment protocols. Mr. Miller holds a bachelor's degree in agriculture and business from McNeese State University and an MBA from Texas A&M University.
Skills and Qualifications
Energy Industry, Strategic Planning, International Business: Mr. Miller has extensive experience leading energy industry business efforts in every region of the world, including specific assignments living in Angola, Indonesia, Venezuela, and Dubai. He leads Halliburton's strategy and direction. He previously served as Senior Vice President, Global Business Development, and was responsible for Halliburton's largest global customers.
Health, Safety & Environment and Sustainability: Mr. Miller leads the Company's HSE and sustainability strategies and goals. He previously oversaw Halliburton's HSE efforts and understands the daily requirements for an energy company to operate safely. Through his leadership, Halliburton made "advance a sustainable energy future" a strategic company priority and the Company set and is achieving measurable sustainability targets that include reductions in Scope 1 and 2 emissions.
Accounting / Finance, Mergers & Acquisitions: Mr. Miller is a CPA and worked at a major accounting firm prior to Halliburton. He has deep M&A experience, working closely on a number of significant acquisitions and divestitures. Through Mr. Miller's guidance, Halliburton focuses on driving capital efficiency across the balance sheet.
Technology / Engineering: Through Mr. Miller's leadership, Halliburton advances digital and automation in its and its customers' operations to create more intelligent, remote, autonomous, and environmentally friendly operations throughout the energy industry. Under his direction, Halliburton develops and provides innovative technology solutions and is a leader in U.S. patents granted to oil and gas companies for the past three years.
Human Resources / Compensation: In roles of increasing responsibility in locations around the world while at Halliburton, Mr. Miller gained significant experience leading people and organizations. He understands HR matters, such as recruitment and hiring, compensation, benefits, and training.
Other Directorships and Memberships
American Petroleum Institute
National Petroleum Council 
Advisory Council, Texas A&M University Dwight Look College of Engineering
The Council on Recovery Foundation
Greater Houston Partnership