Engineering Services
Design-to-delivery separation solutions
Halliburton Baroid delivers separation solutions that can improve the efficiency of your operations. Our BaraSolve® multi-disciplined engineering team combines more than 100 years of experience to help you manage your solids control, separation, and handling projects – from design to installation at the rigsite.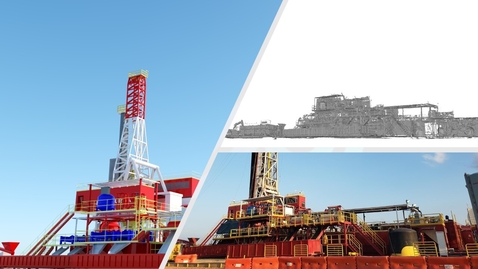 Accurate Rig Surveys Using Augmented and Virtual Reality Technologies
Imersiv™ Augmented Reality and Virtual Reality (AR/VR) solutions from Halliburton Baroid are transforming the traditional rig survey by using unique digital technologies that can save you multiple days of rig time, eliminate uncertainties, and improve accuracy of rig surveys.
The unique combination of Imersiv AR/VR technologies empowers rig personnel to scan the rig site, capture precise and detailed measurements, and generate 3D holographic scale models of the equipment. We then collaborate with you in real-time to overlay the equipment onto the physical rig space, enabling you to make decisions quicker and gaining confidence that your solids control and fluids management equipment is installed as planned. 
Let us help you decrease overall execution time, reduce costs, and improve operational efficiency, maximizing the value of your asset, every step of the way.
Количество записей на странице

Show

results per page
true
true
Read how our Imersiv™ Augmented and Virtual Reality solutions are helping operators improve offshore operational efficiency.