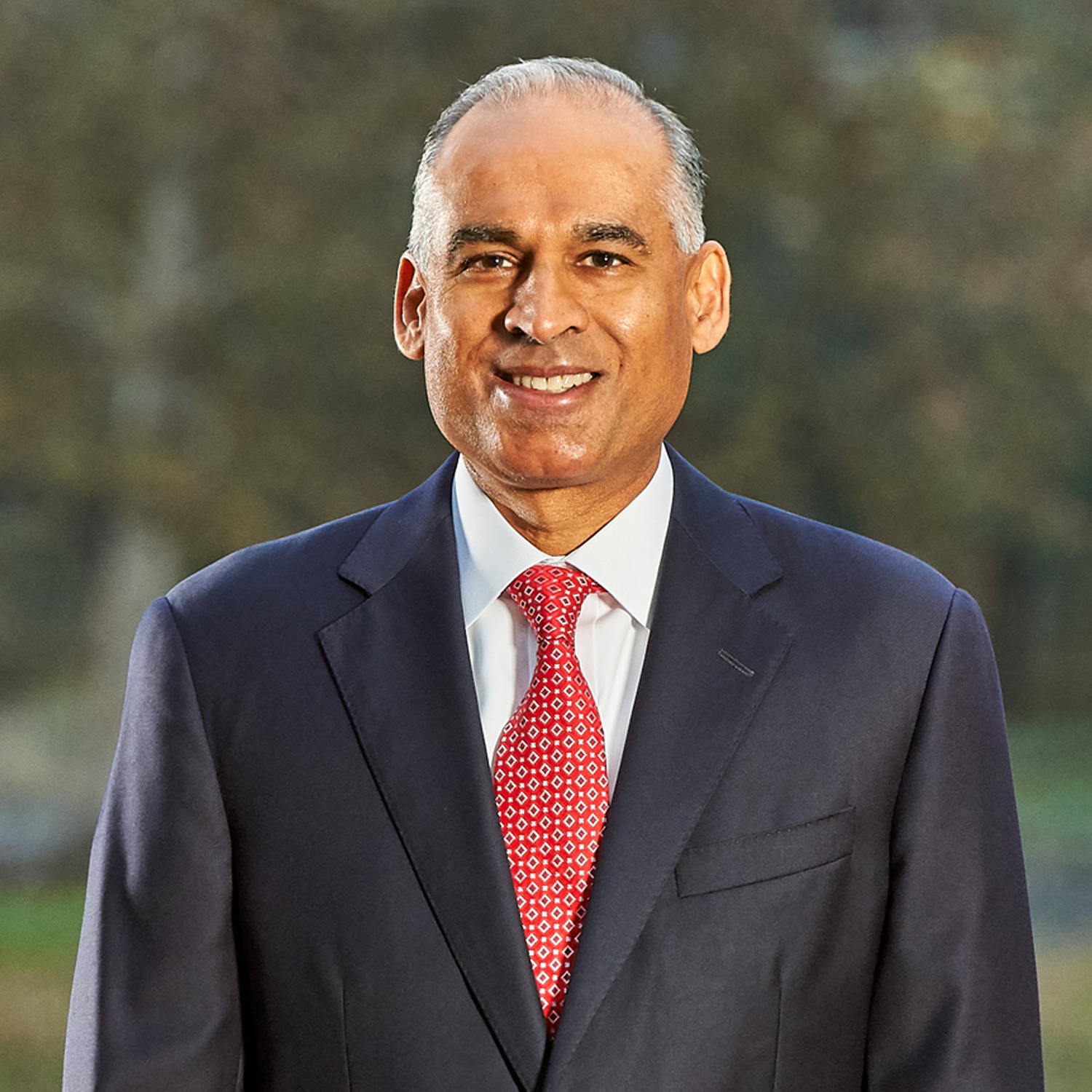 Bhavesh V. (Bob) Patel
President, Standard Industries
Mr. Patel has nearly 35 years of chemical industry experience in manufacturing, commercial, and management roles. He brings global executive leadership skills, public company board experience, and emissions reduction and safety expertise. Mr. Patel has served as President of Standard Industries, a global industrial company with an array of holdings, technologies, and investments, since 2023. Previously, Mr. Patel was CEO of W.R. Grace, which is owned by Standard Industries, and held leadership positions at LyondellBasell in the U.S. and the Netherlands before becoming its CEO.
Skills and Qualifications
Energy Industry, Mergers & Acquisitions, International Business: Mr. Patel has held numerous senior leadership roles during his distinguished career. In addition to his current role as President of Standard Industries, Mr. Patel served as CEO of LyondellBasell, one of the largest chemicals, plastics, and refining companies in the world. During his tenure, LyondellBasell built new world-scale production facilities, expanded its market presence in Asia, and made strategic acquisitions, including A. Schulman.
Before serving as CEO at LyondellBasell, Mr. Patel held several leadership roles with the company, including Senior Vice President and then Executive Vice President of Olefins & Polyolefins, as well as technology segments. Prior this, Mr. Patel held positions of increasing responsibility at Chevron and Chevron Phillips Chemical Company, including leadership positions based in Singapore and the United States. His experience in global commodity markets adds insight into the board's discussions of international operations, strategy, and risk.
Accounting / Finance: Mr. Patel has strong financial acumen, gleaned through his responsibilities for profit and loss while at Standard Industries, W.R. Grace, LyondellBasell, and Chevron, and he understands financial issues pertinent to the Board.
Health, Safety & Environment and Sustainability: Mr. Patel's experience overseeing LyondellBasell's sustainability initiatives, including its emissions reduction strategy, provides important context for our board's oversight of Halliburton's ESG strategy. As CEO of LyondellBasell, the company partnered with Suez, a French water and waste management company, as well as with Karlsruhe Institute of Technology in Germany, to advance chemical recycling of plastic materials and assist the global efforts regarding plastic waste recycling needs. He helped establish the Alliance to End Plastic Waste, a cross-value chain CEO-led organization that strives to advance a global circular economy for plastics.
Legal / Regulatory / Public Policy: Mr. Patel has vast experience evaluating and mediating global legal, regulatory, and public policy issues in the energy industry.
Human Resources / Compensation: At W.R. Grace and at LyondellBasell, Mr. Patel had oversight of company HR and compensation practices.
Halliburton Committees
Audit
Health, Safety and Environment
Former Public Company Directorships (within last five years)
Union Pacific Corp. (2017-2021)
LyondellBasell Industries (2018-2021)
Other Directorships and Memberships
Director, Houston Branch, Federal Reserve of Dallas
Member, Business Council
Advisory Council, College of Engineering at The Ohio State University
Board of Visitors, Fox School of Business at Temple University